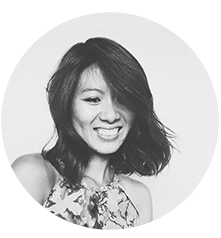 I'm a freelance graphic designer & illustrator living in the beautiful city of Vancouver. My primary motivation is to create meaningful designs that impact lives. 
I've been designing since I was twelve, in the days of homestead and angelfire web hosting. I graduated with a degree in studio art in 2010 and quickly transitioned to working as a photo intern at Greenpeace. 
Inspired by the socially-minded creative work at Greenpeace, I took on the position of a graphic designer at an international development firm where I was able to use design to solve complex communication problems and enable effective development efforts. During that time, I worked on a project for
USAID
 that won the
2012 
AIGA  Justified Design Competition.
In the summer of 2012, I further pursued the field of social design through 
Impact! Design for Social Change
 at the School of Visual Arts in NYC. I learned valuable tools and experiences to better equip me as a socially-minded designer. Since then, I've had the privilege of working at an
award winning design firm
in Washington, DC, which gave me the opportunity to work with a diverse range of clients and strong team of talents. 
I'm currently working as a freelance graphic designer in Vancouver. During my free time, I enjoy working on my creative project, God's fingerprints. I'm often on the lookout for exciting opportunities to grow in my discipline and share my experiences.
Interested in working together? Then let's talk!
Brand Strategy


Brand refresh
Logo design
Brand 

style guide


Creative direction
Interactive Design


Responsive website design
Wireframing / User interface (UI) design


User experience (

UX) design


Mailchimp email templates

 
Online annual report design


App design
Data Visualization


Infographics
Icons 
Print Design


Annual reports 
Guides & brochures
Event & invitations
Business cards
Editorial illustration
Posters
Booth banners
GDUSA American Inhouse Design Awards 2013 Winner
"Make the world .000001% more beautiful with everything you do."